Hannah Grace's
Iwami Ginzan
Travel Journal
2 Day Itinerary
On this 2-day trip, Hannah Grace visits Iwami Ginzan Silver Mine, which was registered as a World Heritage Site in 2007. Her guide on this trip is Dustin Kidd, an associate professor at The University of Shimane Junior College.
2020.
10.25
Sun
2020.
10.26
Mon
Dustin Kidd
Hannah Grace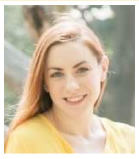 Hi, I'm Hannah Grace. I'm a Kentucky born actress who's been living and working in Tokyo for the past nine years. I love so many aspects of Japanese culture, from the food, to the arts, to the history. But, living in Tokyo, I often don't get to explore some of the beautiful, interesting parts of the country in rural areas. I'm so excited to see what Ginzan has to offer!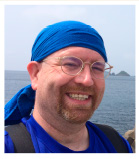 Hi! I'm Dustin Kidd. I'm originally from the Pacific Northwest, but I've been living in Japan for over 20 years. Most of that time has been here in Shimane Prefecture, in areas a little further east of the Iwami Ginzan area. I love to get out and see the area where I live, because there's so many things to learn and experience. And I love showing others around too!